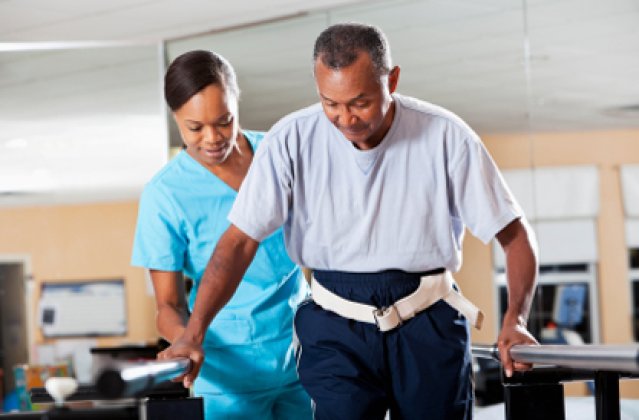 Tender Touch is one of the leading physiotherapy practices in the country. We are a specialist team of musculoskeletal, neurological and paediatric physiotherapists with the energy, experience and enthusiasm to achieve the very best results for all patients regardless of their age or problem. Whatever your problem, we will have the best physiotherapist for you.
Musculoskeletal Physiotherapy
Here, therapists use various skills to assess and treat injuries and conditions that involve the skeleton (bones), muscles, tendons, ligaments and fascia.
Pre and Post Surgery management
Upper and lower limb injuries
Lumbago (Low back pain)
Arthritis conditions
Strains and Sprains care
Sports injuries
Fractures management
Neorological Physiotherapy
Neurological physiotherapy involves the management of people with movement and function disorders as a result of problems within the body's nervous and neuromuscular system.
Strokes
Cerebral palsy
Acute Spinal Cord Injury
Amyotrophic lateral sclerosis (ALS)
Multiple Sclerosis
Tender Touch Rehabilitation has specialized with knowledge in the movement, development defects on conditions that are inherent with baby growth and development and treatment from 1-day-old to adolescents.
Development milestone delays
Down Syndrome
Cerebral Palsy
Neural tube defects (Spina Bifida)
Neural tube defects (Spina Bifida)
Physiotherapy In Women/Men Health
Our Therapists offer therapeutic treatment of many of the disorders affecting the pelvis and pelvic floor based on growing evidence that physiotherapy can alleviate, and in many cases cure some of these symptoms.
Pre and Postnatal exercises
Pelvic floor Physiotherapy
Urinary/faecal Incontinence
Prolapse and Exercises
Abdominal Scar and Adhesions Physical management
Obs & Gynae Musculoskeletal related pain
Cardiopulmonary Physiotherapy
Our Tender Touch therapists in Cardiovascular management are involves in among others:
Pre & post cardiac or pulmonary surgery rehabilitation
Cardiac rehab programs
Stroke
Lung conditions,
Vascular condition
Our Therapists treat elderly people with focus to promote their health by preventing and treating their diseases and disabilities
Post Hip and joint replacement management
Arthritis
Incontinence care
Balance/coordination disorders
Safety training
Tender Touch Sports physiotherapist are dedicated to the assessment and treatment of injuries related to sports and exercise at all levels and ages.
Fractures
Dislocations
Sprains
Strains
Achieve your optimal state of health with our physiotherapy services