Orthopedic Management Protocol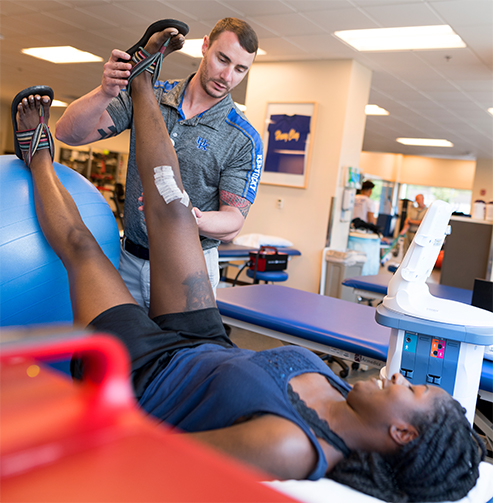 Musculoskeletal conditions of the foot, elbow, hand, hip, knee, shoulder, and spine are an important public health challenge due to their increasing incidence combined with their substantial negative impact on patients' quality of life.
Individuals with pain in these parts have multiple co-existing impairments in alignment, motion, load distribution and muscle performance that may be evident in static and/or dynamic tasks.
In individuals with these musculoskeletal conditions, the chief objectives of treatment are to afford pain relief, restore mechanics (alignment, motion and/or load distribution) and return the patient to their desired level of activity participation. Given that most patients present with multiple impairments, combinational therapies that target them are necessary.
At Tender Touch we address this issues through various procedures.
Ankle
Accessory Navicular Excision
Achilles Tendon Repair
Ankle Arthroscopy
Posterior Tibial Tendon Reconstruction
Elbow
Arthroscopic Elbow Arthroscopy
UCL Reconstruction
Lateral Ulnar Collateral Ligament Repair
Hand
Shoulder
Total Shoulder Arthroplasty Protocol
Hip
Hip Arthroscopy
THA Lateral Approach
THA Lateral Approach Revision
THA Posterior Approach
THA Posterior Approach Revision
Knee
ACL Reconstruction BTB Auto Allograft
ACL Reconstruction Hamstring Auto Allograft PosteriorTibialis Allograft
ACL Reconstruction with Meniscus
Double Bundle ACL Reconstruction Protocol
ACL Revision
High Tibial Osteotomy
Isolated Meniscal Repair
Knee Arthroscopy
Knee Dislocation Reconstruction LCL Acute/Chronic
Lateral Posterior Lateral Corner Reconstruction
MCL Reconstruction
Meniscus Transplant
Patellar Tendon Repair
PCL Reconstruction
Tibiofemoral Microfracture
Spine
Cervical Fusion
Lumbar Laminectomy Diskectomy Fusion
AC Joint Reconstruction
Bankart Repair Arthroscopic Open
Pectoralis Major Repair
Posterior Capsulorrhaphy Reverse Bankart Repair
Rotator Cuff Repair
Subscapular Decompression
Achieve your optimal state of health with our physiotherapy services