Our Home Based Care Services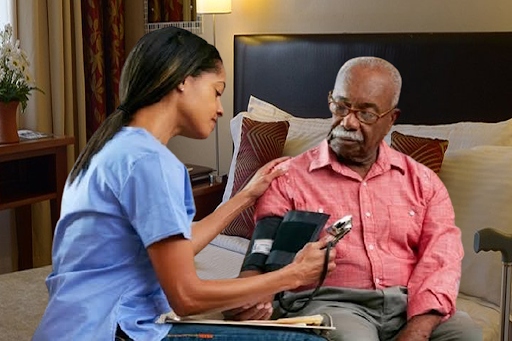 Tender Touch Physiotherapy Rehabilitation also gives care to clients in comfort of their homes because of the delicacy in managing some clients by movement to the clinic to ensure necessary environment for their comfort and convenience as they receive the treatment. Our Home Based Care Services include:
Rehabilitative Services – Physiotherapy, Occupational Therapy, Speech Language Pathology and Orthopedic Trauma medicine – See in respective professions.
Nursing (Skilled Nursing and Caregivers): Tender Touch Home based care nurses provide nursing care services for patients in the comfort of their homes, essentially in the form of follow-up treatment post-discharge from a hospital or other medical care environment. Our home based nurse staff are self-directed and practice efficient time management. In the course of their patient care, they get to interact with patients and family in such a way that their professional clinical services are matched with strong communication skills and comfort with family cultures and lifestyles. In company of our Rehab team, the physical demands that require lifting, turning, or moving patients
Who requires Home Based Care?
Patients with following conditions will be attended by licensed Home Health professionals in Rehabilitation (Physiotherapists, Occupational Therapists Orthopedics or Speech specialists) and Nursing:
 Spinal cord injuries
Joint injuries
Bone fractures and cracks
Neurological disorders
 Children with developmental disorders
Acute injuries from sports
Acute and long term Post-Operative conditions
Your Benefits:
Your time is saved
Family gets to be involved in management of patient
Cheaper – no cost of transport to clinic
You get personalized treatment at your comfort including home program
You receive a broader scope of treatment
Free Home delivery of Assistive device
Our Home based staff: 
8 Physiotherapists
2 Occupational Therapists
2 Nurses
1 Orthopedic Technologist
Our Area of operation:
Nairobi County and its larger Cosmopolitan area
Soon to open Machakos, Nakuru, Mombasa, Kisii, Meru and Kisumu Counties
Achieve your optimal state of health with our physiotherapy services